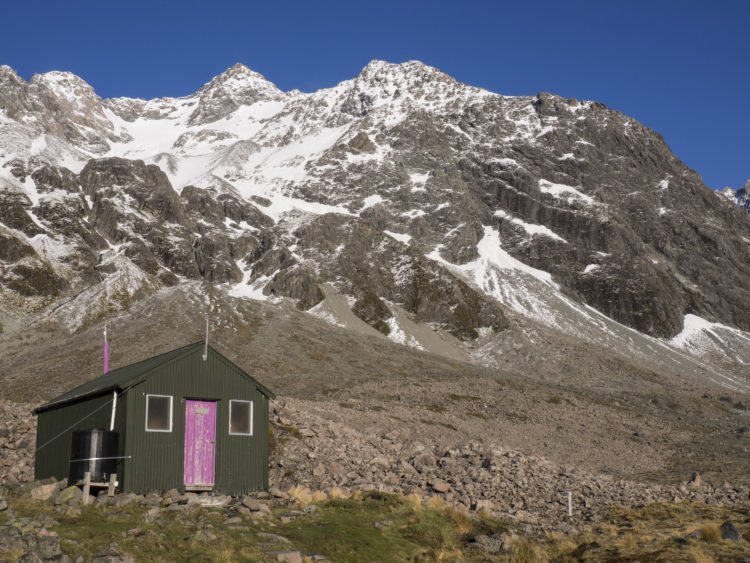 The hut is sited in a glacial basin under the Arrowsmith Ranges at approximately 1275m and is 16 km from the carpark with 5- 6 hours of medium difficulty tramping. The track is sporadically marked and requires some route-finding skills. Stay on the true right of the river.
Please sign the intentions book at the car park; so that the local runholders can monitor access through their property.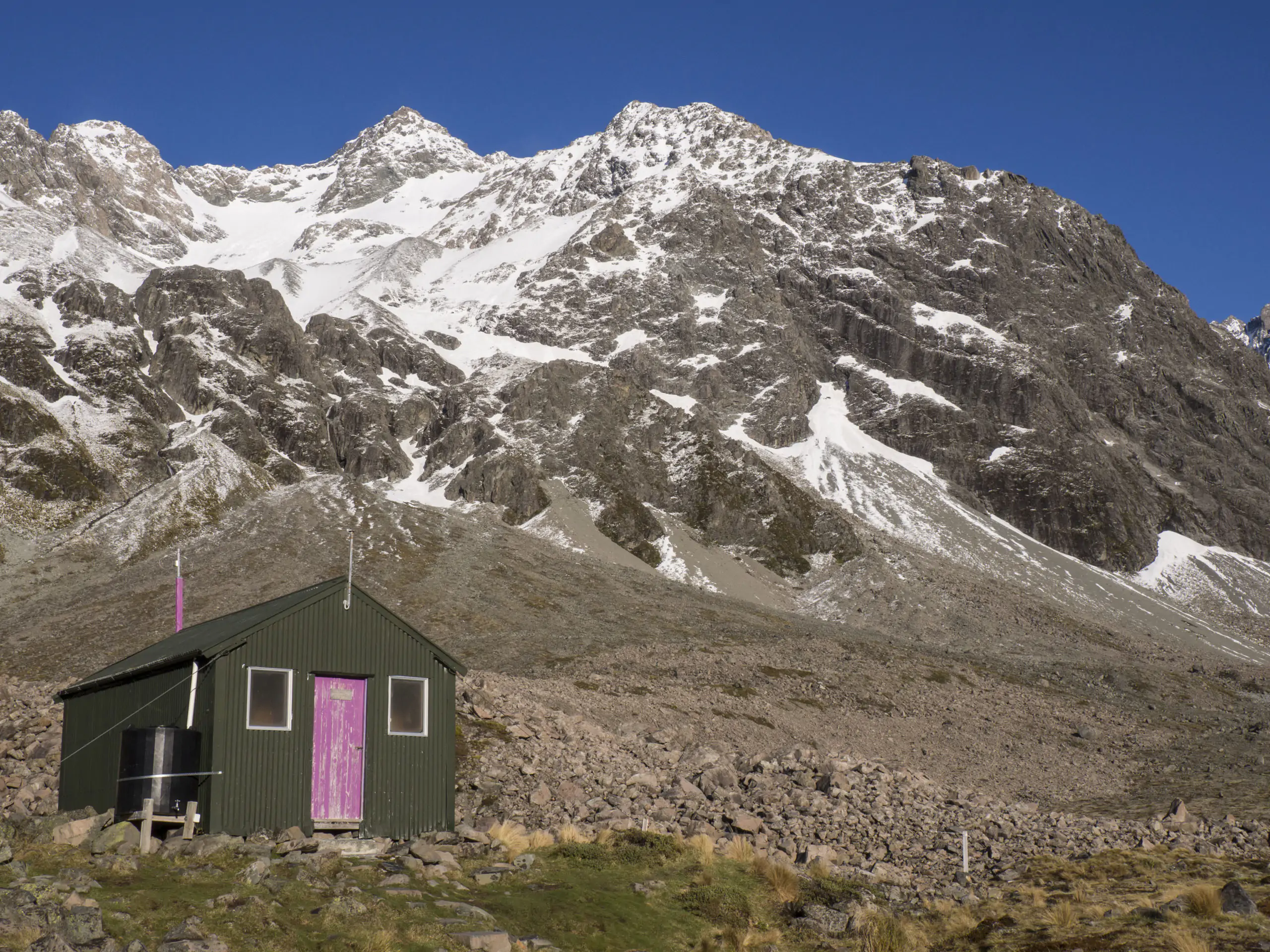 Cameron Hut
Use this portal to make your hut fee payments. Please make payment for one person at a time.  The quantity field is for the number of nights stayed.Once your payment has gone through you will receive a conformation email which you can show Hut Wardens that you have made your payment
Please use the online payment system above to pay hut fees. Hut fees can also be paid into the cash box or by direct debit to the CMC bank account 03 1592 0103242 00, putting your name and the hut/lodge name in the payment details.
Free for members and $10 per night for non members.
NOTE: DOC Hut tickets are not valid for any CMC huts
East Horn 2519m
Mt Arrowsmith 2781m
Couloir Peak 2642m
The Twins 2564m
Tower Peak 2696m
Upham Peak 2705m
Jagged Peak 2706m
Prop Peak 2408m
Tent Peak 2448m
Also traversing over the Wild Mans Brother Range into the South Branch of the Ashburton River opens up options for more peaks.
The hut has 9 bunks with foam mattresses, stainless steel bench top, solar lighting, mountain radio, area map, fire extinguisher and blanket, rainwater tank & outside Norski toilet.
The Cameron Hut was first established in 1952 (carried in by a team of CMC members over several days, then rebuilt in 1982, this time it was prefabricated and flown in by helicopter).
As a club member if something needs attention or repairing please let Robin know.